[ad_1]

In the United States, the Interstate Highway System is a series of roadways with each road passing through multiple states. These roads form a grid that allows easy vehicular access to many population centers in the United States.
Interstate 5 (I-5) is the main high-speed corridor between states on the West Coast. Where does Interstate 5 start and end? We'll go over the details now.
Where Does Interstate 5 Start?
Interstate 5 starts at the Peace Arch Border Crossing at the Canadian border in northern Washington State. This border crossing is also called the Blaine-Douglas Crossing.
The city I-5 starts in is Blaine, Washington. Surrey, British Columbia, Canada, is directly across the international border from Blaine. Vancouver, Canada, is connected to I-5 via Canada's British Columbia Highway 99.
About 4800 cars pass through the I-5 corridor border crossing per day, though commercial vehicles have to use a border crossing a mile east. This crossing is called the Pacific Highway Border Crossing, and it's connected to Highway 543 which diverges from I-5 below Blaine.
On the American-Canadian border along Interstate 5 exists the Peace Arch Park. It allows pedestrians an opportunity to traverse the border on foot. However, citizens of opposing countries cannot enter the foreign nation without going through customs.
Where Does Interstate 5 End?
Interstate 5 ends at the San Ysidro Port of Entry at the Mexican border in Southern California. It is the only interstate that touches both the Canadian and Mexican borders via a continuous stretch of highway.
The Port of Entry is technically a part of San Diego, but the area is called San Ysidro. The San Ysidro Port of Entry is the busiest land border crossing in the United States, and it's the fourth busiest in the world.
Over 70 thousand vehicles travel northbound through the Port of Entry every day. Over 20 thousand pedestrians also walk across the border daily. In Mexico, I-5 becomes the Mexican Federal Highway 1 which travels through the border city of Tijuana, MX.  
What States Does Interstate 5 Pass Through?
Interstate 5 passes through 3 states on the West Coast of the United States. It is 1381 miles long from end to end. I-5 connects Olympia, Salem, and Sacramento which are the 3 state capitals on the West Coast.
Interstate 5 is a small highway in some places, and it's a huge traffic artery in other spots. For example, in some parts of rural Washington, I-5 is 4 lanes wide. In Orange County, California, it widens to 22 lanes in response to the demands of the Greater Los Angeles area.
It is also wide in Downtown Seattle in Washington State at 13 lanes wide. This section of I-5 also has express lanes that are subject to reverse-direction traffic depending on needs. This means that the same lane will service traffic from different directions at designated times of day.
In Washington, I-5 is the only interstate that runs from north to south through the entire state. It is also the state's busiest highway. In Downtown Seattle alone, over 274 thousand vehicles use Interstate 5 per day.
Interstate 5 is also the only north-to-south interstate in Oregon. It is the state's second-longest highway. Just north of the California border is the Siskiyou Summit which is 4310 feet in altitude, and this is the highest point along the entirety of Interstate 5.
Over half of Interstate 5 lies in California, and it is California's longest interstate. Southern Californians call the interstate The Five while most Northern Californians simply call it I-5.
What Major Cities Does Interstate 5 Pass Through?
Since Interstate 5 parallels the Pacific Coast, it passes through major cities along the way. If I-5 didn't exist, some of these cities would not be connected by a major thoroughfare. This means that I-5 is essential to the economies of the regions through which it travels.
Cities Along I-5 in Washington
I-5 begins in Washington State and traverses down the western part of the state. Along the interstate are major population centers. Some of the cities along I-5 in Washington include:
Bellingham
Marysville
Everett
Seattle
Tacoma
Olympia
Centralia
Chehalis
Longview
Vancouver
Cities Along I-5 in Oregon
Interstate 5 passes through some population centers as it crosses through Oregon. Some of the cities along this route are:
Portland
Salem
Albany
Eugene
Grants Pass
Medford
Ashland
Cities Along I-5 in California
The largest state that I-5 passes through is California. Despite this, there are not an enormous amount of population centers along I-5 as it avoids most cities in the Central Valley. Instead, Highway 99 diverges from I-5 in the valley and travels through the cities located there.
Some of the cities along I-5 in California are:
Yreka
Weed
Redding
Sacramento
Stockton
Burbank
Los Angeles
Anaheim
Santa Ana
Irvine
Oceanside
San Diego
Notable Landmarks Along Interstate 5
In all 3 states that host Interstate 5, there are notable landmarks and things to do along the highway. Most navigational directions to these spots utilize I-5 to get travelers within a few miles of where they're heading. Below is a summary of some of these destinations by state.
Landmarks and Destinations Along I-5 in Washington
There are destinations and landmarks accessible along I-5 in Washington. Some of these landmarks and destinations are:
Landmarks and Destinations Along I-5 in Oregon
Landmarks and destinations near I-5 in Oregon include:
Landmarks and Destinations Along I-5 in California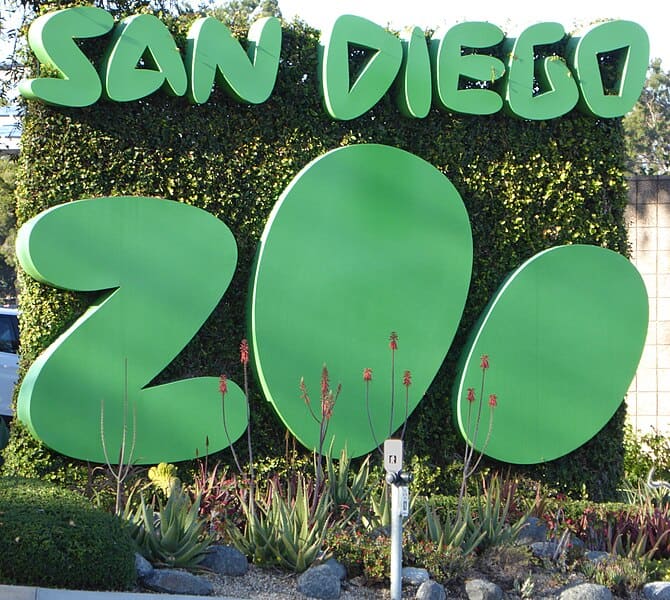 Some of the landmarks and destinations accessible by I-5 in California include:
Mount Shasta
Shasta Lake
Sacramento International Airport
Interstate 80
Old Sacramento
California State Capitol
US Highway 50
Los Angeles Zoo
Griffith Observatory
Interstate 10
Disneyland
Camp Pendleton
University of California, San Diego
Interstate 8
San Diego Zoo
San Diego International Airport
Interstate 15
[ad_2]