[ad_1]

Netflix revivals have been some of the biggest success stories in the Netflix library. Lucifer, Manifest, and Black Mirror have been huge shows Netflix revived or continued from other networks, but there are also plenty of instances where the roles are reversed. Here's a complete list of all the series renewed for additional seasons away from Netflix.
For most shows, shopping away from Netflix is reportedly very difficult when Netflix owns the underlying IP. In most cases, you'll find that Netflix didn't own these shows in the first instance, either reviving themselves or being bought into the Netflix Original umbrella.
Nevertheless, a handful of shows have managed to find life after being canceled by Netflix.
---
Full List of Shows Revived After Netflix Canceled
Please note: titles are listed in alphabetical order.
Mystery Science Theater 3000
Seasons at Netflix: 2
Network Who Revived: Gizmoplex
This film review show has aired since the late 1980s on various networks, including Comedy Central and the Sci-Fi channel. Its Netflix revival came under The Gauntlet, and two seasons were released before ultimately being canceled.
Since its cancelation, the show has gone independent and resides on Gizmoplex.
---
One Day at a Time
Seasons at Netflix: 3
Seasons Away from Netflix: 1
Network Who Revived: Pop TV
One of Netflix's most acclaimed sitcoms has been One Day at a Time, developed by Gloria Calderón Kellett and Mike Royce.
Three seasons aired on Netflix between 2017 through 2019 and sadly was canceled. The show was revived for a shorter 7-episode season over at Pop TV before being promptly canceled.
The show was distributed and produced by Sony Pictures Television.
---
Slasher
Seasons at Netflix: 2
Seasons Away from Netflix: 1 (technically 2)
Network Who Revived: Shudder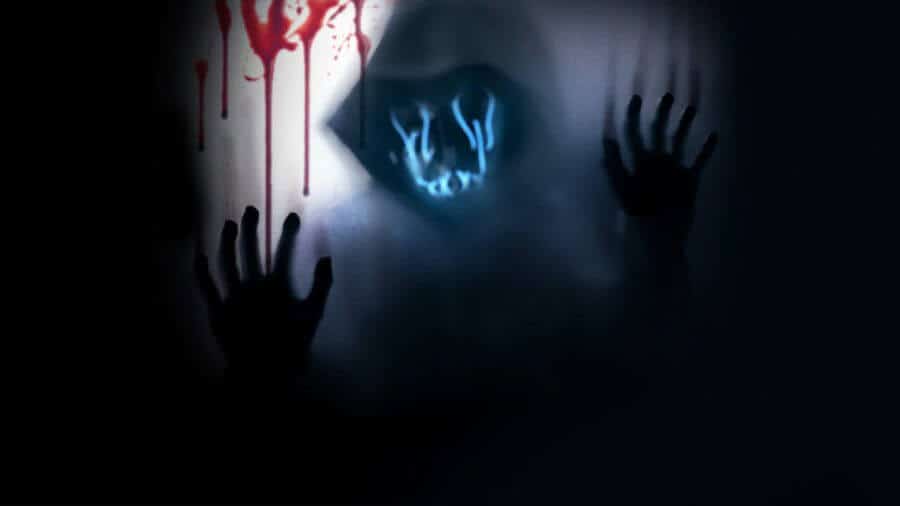 Slasher is one of the more interesting titles on this list as it's not only changed hands from Netflix to another provider, but Netflix itself revived the show away from Chiller for seasons 2 and 3.
The show was revived at the AMC-run horror streaming service Shudder and aired in late 2021.
Why the show changed hands as much as it did isn't in public record, although it's believed the collapse of one of the companies who own it is probably why. The series' early seasons even departed Netflix for a short time.
---
Star Wars: The Clone Wars
Seasons at Netflix: 1
Seasons Away from Netflix: 1
Network Who Revived: Disney+
Another interesting case study here!
Star Wars: The Clone Wars began its life at Cartoon Network for 5 seasons (following the release of the theatrical film) before being canceled. Netflix held the streaming rights to the series and eventually commissioned a sixth season entitled The Lost Missions (consisting of 13 episodes), which dropped in 2014.
The series then departed Netflix in 2019 but was notably revived for a single final season at Disney+, which was released in early 2020.
---
Tuca & Bertie
Seasons at Netflix: 1
Seasons Away from Netflix: 2
Network Who Revived: AdultSwim
When it comes to adult animated titles, there's never been anything quite like Tuca & Bertie. The show came from Lisa Hanawalt and was a slice-of-life series about two anthropomorphic bird friends living in the same apartment complex.
Sadly, the show failed to deliver for Netflix after a single season and was ultimately canceled.
Tornante Productions and Warner Bros. Television Distribution were behind the show so when it was canceled at Netflix, WB decided to revive the show for an additional two seasons at AdultSwim before it was announced it would not be returning for a fourth season.
---
Uncoupled
Seasons at Netflix: 1
Seasons Away from Netflix: 1
Network Who Revived: Showtime
Uncoupled was the highly-rated comedy series starring Neil Patrick Harris, which Netflix canceled after a single season. Still, weeks later announced to be headed exclusively to Showtime for future seasons.
The series was notably revived at Showtime on the very same day Netflix poached a show from the network, although the timing is reportedly just a coincidence.
---
QB1: Beyond The Lights
Seasons at Netflix: 1 (it was revived away from go90)
Seasons Away from Netflix: 1 (and counting)
Network Who Revived: Tubi
Originally at the defunct network go90 for its first two seasons, the American football documentary series comes from producer Peter Berg and was given a third season order by Netflix. Sadly, it wasn't renewed for a season 4 and was actually removed in 2022. Then, in 2023, it was announced that Tubi would pick up a fourth season.
---
Warrior Nun 
Seasons at Netflix: 2
Seasons Away from Netflix: N/A
Network Who Revived: Independent (?)
Audiences had a two-year wait for the return of Warrior Nun but only a few weeks to wait to learn that it would not be returning for season 3 in late 2022.
After an insane backlash online and rigorous campaigning, eventually, the show was renewed for a trio of movies coming in the near future. However, further details remain slim at the time of updating.
---
Other Revivals Away from Netflix
A few other titles were revived away from Netflix, too, including:
DreamWorks Dragons: Rescue Riders – Two seasons and various specials at Netflix under the name of Rescue Riders with seasons 3-6 exclusively at Peacock.
Happy Valley – Resided on Netflix internationally (outside the UK) as a Netflix Original but has since departed and new seasons gone to AMC instead.
Kulipari: Dream Walker – Series was renewed for a new season at Hulu in 2023.
Knights of the Zodiac: Saint Seiya – First season on Netflix before moving exclusively to Crunchyroll for season 2 and expected to return for a season 3.
[ad_2]